By Raylene Wall of Off the Wall Social Media Management and It's OK to be WEIRD!
Individuals and businesses use Blogs in some interesting and very successful ways. If you are considering stepping things up a notch with your blog, perhaps going from blogging as a hobby to blogging as a source of income, or maybe adding a professional blog to your business website, you want to be sure to have a few key things in mind. There are millions of blogs out there, and you want yours to stand out in the crowd. Here are a few tips to help establish a top-notch blog.
1. Set-up a self-hosted WordPress blog.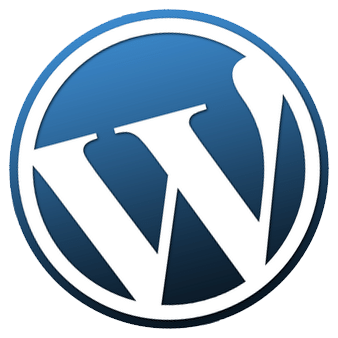 Many bloggers start out on the Blogger platform. It's easy to use, fairly user friendly, and best of all, it's FREE. However, I don't find it to be as powerful a blogging platform as WordPress. If you really want to have all of the best tools for blogging at your disposal, then you need to set up a self-hosted WordPress blog. "Self-hosted" means that you aren't using a free WordPress.com blog, but that you are set up on your own domain (like http://itsoktobeweird.com rather than www.itsoktobeweird.wordpress.com for example) with WordPress installed on a 3rd party web host.
With WordPress on your own self-hosted blog, you are able to add extremely helpful plug-ins and other tools to aid in your blogging. WordPress will make it easier to do some really nice things with your blog, and provide you with many of the most practical and web-friendly applications available. The robust WordPress functionality will give you the freedom to more easily monetize and publicize your blog, as well as enabling you to concentrate on content, rather than fiddling function. Many people are comfortable enough with tech stuff to be able to make the switch in blogging platform on their own, and there are guides available to walk you through the process of switching from Blogger to WordPress. If those kinds of details are a bit daunting to you, there are businesses that provide full blog set-up and transfer services and would work with you to get you set up on your own self-hosted WordPress blog. No matter how you do it, it's a small investment of time or money compared to the benefits that you will receive in enhanced blogging capabilities and future time savings, not to mention decreasing the overall every day hassle factors.
2. Choose a blog design, template, or theme that reflects the content and personality of your blog or business.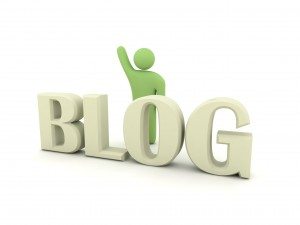 A big part of having a successful blog is being consistent with your branding – that is, your images, your content, your blog personality. You may have found the cutest kitty cat background that you want to use on your blog, and you simply adore that photo – but if your blog has nothing to do with cats, the cute background will do nothing to add to your brand.
When contemplating a blog design, you need to consider what you want to blog about, the voice or tone that you normally write with, and your intended audience. This will help to decide on color scheme, font, images used, even accessories (such as section dividers, etc.) and logos. There are free templates and premium themes available to suit almost EVERY possible taste, and many designers are available to create custom designs as well. As a business, you want your blog to match any websites you currently have (or adjust things across the board to match a new look) and with your business logo and colors. As an individual or a business, you want your blog design to speak to your readers about the content, i.e., a single look at your blog should give some indication of what the blog is about. Once you've decided on a theme, run it by one or two of your most trusted blogging buddies, your husband or your best friend to see if it really does 'fit' the message of your blog. Tweak things as necessary to get a good fit. Your blog design IS the face that you put forward to your readers on a daily basis, and you want it to fit well with the whole of what you want to communicate.
3. Establish social media profiles related specifically to your blog or business, and place social media icons linking to those profiles in a prominent location on your blog.
One of the best ways to share your blog's content is through social media. So you'll want to be established on Facebook and Twitter for sure, and possibly LinkedIn, YouTube, etc., as well. (Be sure you are set-up properly on Facebook, especially, adhering to their guidelines for pages vs. profiles, as well as their advertising and promotions guidelines.) If you are already set-up on those social media outlets, or once you are set-up, make sure it's easy for people to follow you or Like your facebook page. Icons should be placed at the top of the page, or high in the sidebar, and perhaps in as many as 3 locations on page.
Also be sure to adjust your blog settings or add applicable plug-ins to be able to share your blog posts across the various social media platforms. Most of the time, once this is set-up, your content will be tweeted and/or posted to Facebook automatically whenever you publish a new post. This will allow you to share the info within the social media communities without having to remember to specifically go and add it to each individual profile. In this way, social media can work for you, rather than adding more for you to do.
4. Create a content strategy and schedule for regular and frequent blog posts.
As a hobby blogger, it's customary to blog about whatever is going on in real life as it happens. If you are going to be a committed and serious blogger, these kinds of posts will still be possible, but you'll likely want to be posting some specific things at specific times. As a serious blogger, you need to be the one driving the content, rather than letting the content drive you. Knowing what you want to post and creating a schedule for that content will allow you to be directing things in a chosen direction, rather than following the come-what-may pattern of every day life.
You also want to decide on a posting frequency – will you publish new posts once a day, 3 times a week, 2 times a day, etc.? It will depend on the amount of content that you have to share, the size of your audience, and the time you have to commit to creating good quality content. No matter how often you are posting, quality content is a must – always choose quality over quantity. More isn't always better!
5. Avoid multiple long blog posts on the front page of the blog and instead show limited text on 3 to 5 posts, using the "Read More" function to connect to full posts.
I have always been a HUGE proponent of using the "Read More" function, so you have shorter 'snippets' showing on your home page. (Both Blogger and WordPress have this functionality built in.) The point on the front page of your blog is just to grab people's attention. You don't want so much info on the page that it's overwhelming and cluttered. Using 'read more' minimizes the length on the front page of your blog, as well, and makes things overall look neater and not as intimidating. Most people come through individual blog posts (as much as 90% of your traffic goes directly to specific posts rather than to the home page), but if they do get to your home page, you want it to be neat and easy to navigate.
In addition, you want what shows in those snippets to be powerful. The first paragraph of your post will mostly likely be what shows and you want it to pack a punch. Keep intro text to blog posts to a minimum and create catchy, short, action blog titles. You want to capture the user's attention so they will click through to the full blog post. Snippets/features/partials/teasers, whatever you want to call them, are better than full posts. Grab the readers' attention for the click through, but don't overload them! The more posts you show on your home page (within reason, with no more than 8-10, and as few as 3), the more likely your visitors are to see one they like and click through on one of them.
While these tips may seem pretty basic, they may be things you hadn't thought about before. Full blog posts, even a full series of posts, could be written on each of these topics, but hopefully this overview will give you something to work with. Putting these recommendations into place for your personal or business blog can help you create a unique presence, and take your blog to the next level, no matter what your blogging goals are.